Just a few little bits really quick:
The
lovely Betsy
has a new book out next week, Knitting for Good is available to buy
here in the UK
or
here in the US.
This is her first book and she's a bit shy about it, but I think you should all go out and snap up a copy in time for the holidays.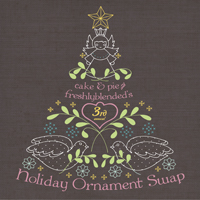 I just discovered the wonderful world of
Swap-Bot
thanks to noticing that the Cake and Pie/ Freshly Blended holiday ornament swap is being hosted on there this year. Swap-Bot reminds me a LOT of Nervousness.org that I used to be part of many years ago (and is how I first met some very good friends of mine) and so of course I have created an account and signed myself up for a few swaps. Knowing that I have rather a tendency to take on more than I can manage I have limited myself to a couple of simple postcard swaps to get started, and a zine swap.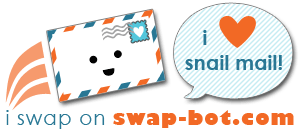 Look how cute that logo is!
Are any of you using Swap-bot? I have an idea for a swap i'd like to host in the future, so if you're already a member of the site let me know and i'll keep my eyes peeled for you.